Teaching an aging parent to use the internet can be a challenge — it requires great patience and consistency.
My mom is a vibrant, healthy outgoing older woman. Yet, convincing her to use the internet was challenging at first.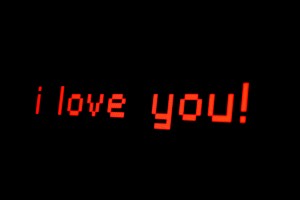 Recently, she finally gave in and agreed to learn. So we began early one morning. I called her on the telephone and told her to put the phone on speaker and place it next to the keyboard, so that she could use both hands. I then explained what the internet is and how people use it in their everyday life. I made sure to tell her to ask me any and all questions, that she may have had.
I told her of the many uses of the internet, from work to play. I described how she can send and receive emails to/from her grandchildren, look up recipes, watch instructional videos or just visit different parts of the world. I had her first turn on her monitor and computer tower. Once the screen appeared with the icons, I instructed her to locate the icon that connects her to her internet provider. It took a while, but she soon located the proper icon. Then I started to explain how I was shadowing her on my computer. I did this to make sure she was navigating correctly.
I began to explain to her about the different search engines we were going to use and their general purpose. She was amazed at having the ability to read local news stories and news stories from around the world. To make sure she understood the site to its fullest capabilities, I let her choose a story to read first. She chose a story that looked interesting to her and off we went! She was not overwhelmed by the amount of information I was giving her on our first lesson. I tried not to use technical terms, but used terms that I knew she could relate to. She said using the internet was just like reading a newspaper. The only difference, she said was that, she had more choices of what topics she would read about. I was proud of her.
We spent about 45 minutes on that one particular site. I then wanted her to visit another site. She was excited to continue. I then told her about another popular, well known search engine that I use on a daily basis. I explained to her how amazing this search engine is. I told her that this particular search engine answers any and all questions regarding who, what, where, why or how. I gave her an example that she could relate to, recipes. I had her type in the search box, " how do I make low fat brownies." I had her then hit enter. She was ecstatic about the number of recipes that appeared on her screen in seconds. She laughed and stated that she regrets not using the internet years ago.
That lesson, I believe lasted for several hours. I wanted her to understand the vast amount of information she could obtain on the internet. Since then we have had at least 2 lessons a week for a month. Not before long she was using the internet like she had been using it for years. All it took was for me to have extreme patience, time to help her over the telephone and my desire to bring her into the new age of using modern technology. You rock mom!!!
Posted by Lorraine
Did you enjoy reading Teaching An Aging Parent to Use & Understand The Internet? Well we enjoyed having you and would like to be friends!
This post contains affiliate links.