Though some people immediately run to the pharmacy for cold medicine at the first sign of a dripping nose and sneezing, in many cases a natural solution is the best course of action. It's important that you help your body's immune system fight off the cold. Here are some tips for how to best fight a cold or the beginning of flu symptoms with natural remedies. Keep in mind that it's always important to consult your physician before trying any new health remedy.
Drink this Special Hot Tea…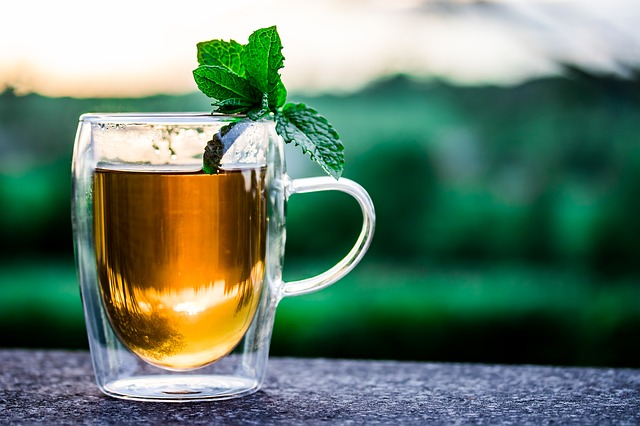 Tea has healing properties. It has been used since ancient times as medicine for numerous ailments. It contains polyphenols and phytochemicals that help the body fight disease. Drink this special recipe for hot tea throughout the day in a large tea cup and you'll soon start to see relief from your cold or flu symptoms:
–    2 bags of potent green tea (antioxidant-rich).
–    Juice from half a lemon.
–    Local honey (honey harvested close to where you live).
Take C-Ester Vitamins Each Morning
C-Ester (or Ester-C) is a vitamin supplement that helps support the immune system. Take three or four of them at the first sign of cold symptoms and each morning after that. It's important that you go to your local vitamin shop and get the capsules (filled with powder) instead of tablets for better and quicker absorption.
Chew on Zinc Lozenges
Zinc is a mineral that helps your body fight infections. Get a bottle of zinc lozenges (chewable vitamins) and chew them as prescribed throughout the day. Zinc is only intended for short-term use (about three to five days) so only take them until cold symptoms start to subside.
Make a Healing Soup
Open up the vegetable drawer in your refrigerator and start preparing veggies to make a slow-cooked, homemade healing soup. Eat this antioxidant-rich soup throughout the day when you're hungry if you have cold symptoms. Here are a few ingredients you might want to add to your soup:
–    Carrots and celery
–    Garlic cloves
–    Leek and scallions
–    Spinach or collard greens
–    Fresh herbs (rosemary, basil, parsley)
–    Vegetable or natural chicken broth
Maintain a Positive Attitude–You're Getting Better Each Day
The best advice for getting over a cold is to stay positive and believe that you will overcome the symptoms. Eliminate stress from your environment and get plenty of rest and relaxation. If you commit to these simple tips at the first sign of a cold, you may find that a visit to the store for over-the-counter medication isn't always necessary.
Did you enjoy reading The Best Way to Fight a Cold or Flu Symptoms Naturally? Well we enjoyed having you and would like to be friends!
This post contains affiliate links.