At times it may seem as if your refrigerator has a mind of its own… Before you know it's in complete disarray, stuffed and disorganized. Keeping your refrigerator organized not only looks much more welcoming when you open the door each morning, it also helps you cut down on the amount of food that is wasted by spoilage. A lot of food spoils simply because you can't see it! Here are some easy tips for organizing your refrigerator.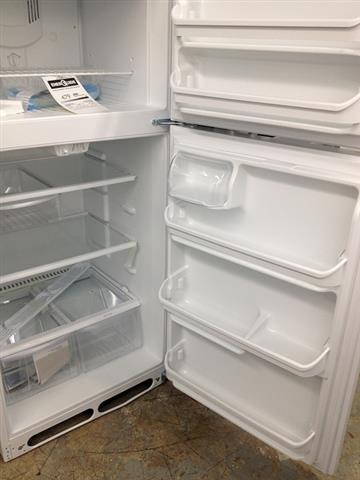 1) Keep all milk and cold drink products on the first (top) shelf. This is actually the coldest part of the refrigerator where you're meant to to store these highly perishable beverages. Make sure to arrange these items from smallest to tallest. This will help you see the entire first shelf from front to back. You might also put the beverages with upcoming expiration dates at the front.
2) Place all of your leftovers in tupperware with secure lids and put it onto the middle or second shelf. It will help you tremendously if you label each container with the date that is was refrigerated. This will let you know that the food in the container is safe to consume.
3) Typically, the third shelf is the last and least visible shelf. This is the shelf where you want to store items that you don't need to access that often. You might put some bagged apples and hardy vegetables there (like carrots, celery and cabbage), extra food that has an extended shelf life (like eggs) or wet cat food.
In the bottom there are typically two bins. In one (sometimes called the "crisper" drawer), store soft vegetables that get bruised easy. Soft vegetables include tomatoes, fresh cilantro, fresh dill and avocados. The other bin is where you organize the meats you plan to eat that week. Excess meats should be packed in airtight bags in the freezer. Every Sunday morning, take your meat for the week out of cold storage and refill your meat bin.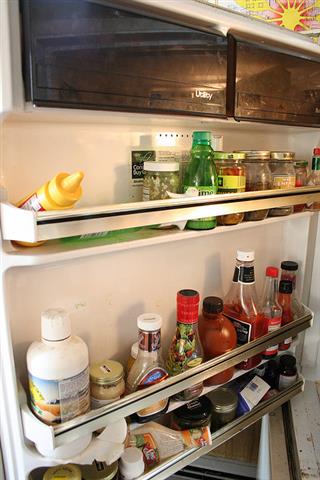 4) Lastly, place all your condiments, like pickles and sauces, on the side door. Try to arrange your condiments by placing the most used ones on the middle shelf for easy access. For example, put all salad dressing, mayo, ketchup and mustard on the second shelf. Organize the other shelves according to your daily needs.
We hope these tips for organizing your refrigerator will help you to get your fridge in order!
Posted by Ev
Photo credits: Flickr/kelly taylor, Flickr/Cheryl DeWolfe
Did you enjoy reading Tips for Organizing Your Refrigerator? Well we enjoyed having you and would like to be friends!
This post contains affiliate links.