Many Americans are living on such a tight budget that spending $100-$300 or more on Valentine's Day is just not feasible.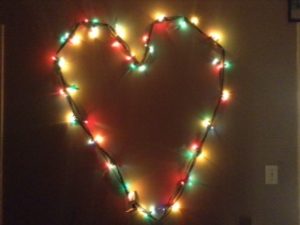 My spouse and I were affected, like many Americans by the economic downfall. So for the past 6 years my love and I have agreed that Valentine's Day is not a day to spend our hard earned money on an expensive dinner, flowers, chocolates and gifts. We instead came up with an alternative method to spend quality time together and not break the bank. Here are three tips for a special Valentine's Day on a budget.
Free Events
One thing that we do for a special Valentine's Day on a budget is to separately research online any free events held in our local area that are happening before, on or after Valentines Day. For instance, last year my love (knowing that I enjoy wine) found a free wine tasting venue in our area.
Picnic in the Park
With just a little creativity you can have a memorable Valentine's Day outdoors. For example, you can plan and have a picnic in the park on a nice sunny day. Bring hot chocolate in a thermos, homemade brownies and finger foods. You can then give your mate a heartfelt card, that is handwritten telling how much you love, adore and treasure their companionship.
In-Home Spa
Another idea for a special Valentine's Day on a budget is to prepare a room in your house for a spa-like adventure complete with candles, massaging oils and relaxing music. Invest in a portable foot spa and a back massager for a real spa-like experience–a total of about $75.
In my opinion, spending a lot of money on Valentine's Day does not show your spouse that you love them. Yet, when you carefully prepare, plan and execute a romantic gesture, shows your spouse that they are worth the time and energy it took to devise a plan.
Posted by Lorraine
Did you enjoy reading Tips for a Special Valentine's Day on a Budget? Well we enjoyed having you and would like to be friends!
This post contains affiliate links.