Women have so many responsibilities, from caring for family members to taking care of business at work. It can be difficult to find time for some much needed pampering, but self care is extremely important. The University of Kentucky defines self-care as any purposeful actions that you take to care for your "physical, mental and emotional health." Here are some self care ideas and tips for women.
1- Make a foot bath with Epsom salt and apple cider vinegar. Fill a foot bath or tub with very warm water. Then add 1/2 cup of Epsom salt to water. Then add 1/4 cup of apple cider vinegar. The salt has healing properties, such as soothing tired feet, relieving aches and pains. The vinegar will help soften calluses and assist in removing excess skin from your feet. Make sure to soak your feet for at least 20-30 minutes. It helps tremendously if you have a pumice stone to remove excess skin. Just gently use stone in a circular pattern on feet and don't forget to do your heels. When you are done the last step is to moisturize your feet with lotion. Your feet will thank you and you will feel rejuvenated. Do this at least once a week to renew your tired feet.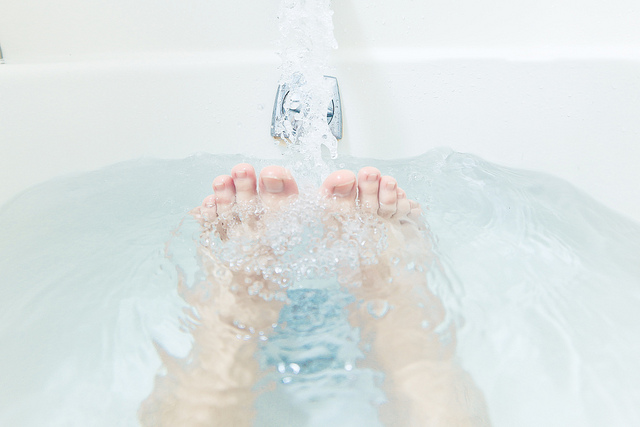 2- Buy yourself a really good pair of comfortable shoes. Sometimes I wonder if stores that sell cheap shoes are owned by podiatrists! If you ask any foot doctor, wearing poorly made, cheap shoes is one of the top reasons for foot problems, including bunions, heel spurs and hammertoes. So one self-care idea is to go out to a very nice store and purchase one pair of really good, comfortable shoes. $50, $100, $200… it's okay to spend some money on yourself–especially when it means you'll have healthy, happy feet.
3- Make a coconut oil deep conditioner for your hair. Using coconut oil as a deep conditioner will strengthen your hair. The oil penetrates deep into your hair and can actually reduce hair loss and thinning. First, in a medium size bowl add 1/4 cup of coconut oil and combine with 4 tablespoons of warm water. Mix well. Apply mix to scalp and hair. Cover your hair with a shower cap, plastic wrap or a plastic bag for 30-45 minutes. Shampoo afterward and style as usual. Do this at least once a month.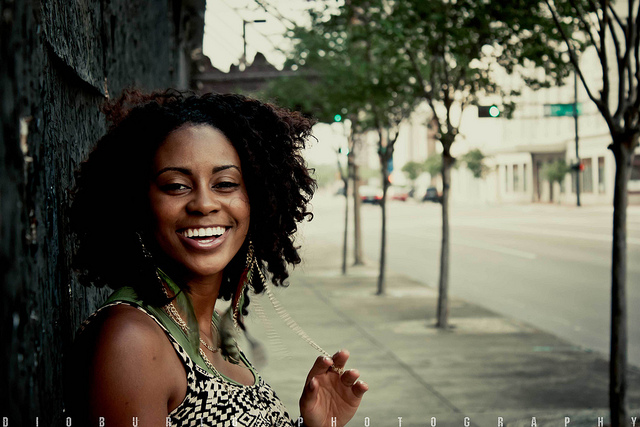 4- Buy an ice cream cone for yourself and go sit OUTSIDE to eat it. Many times when you eat ice cream, it's while sitting in front of the television or feeling sorry for yourself. If you're going to enjoy some ice cream, go outside and enjoy nature as well. If you're going to have a treat, have it when you're feeling good.
5- Give yourself a full body massage with your favorite oil. When you put on lotion in the morning, you probably do it so quickly that you don't even have a chance to reach every spot. Set aside at least 10 minutes out of your day, sit down with some music and massage every part of your body with your favorite oil–the neck, arms, hands, feet and back of your knees. Don't stop massaging until every part of your skin is properly covered and treated.
6- Make your own hydrating water to drink throughout the day. As you know beauty starts from the inside out. Drinking the recommended 8 glasses of water can become boring, so make some hydrating water. This water will be a tasty thirst quencher that encourages you to get enough water each day. Slice a half of a cucumber and add 6 mint leaves to 2 quarts of purified water. Allow the water to chill for at least 1 hour before drinking.
7- Do 5 Minutes of Yoga. Many people assume that they yoga has to take hours and is very difficult, but it can actually be fulfilling in short spurts. Pick your five favorite positions, rotate them for about five minutes, then lay back and relax for the last 30-45 seconds. Get up and proceed with your day.
These self care ideas and tips for women will help you begin to take better care of yourself. Remember that if you are not happy you can't make others happy. So take care of YOU and make the most out of every free moment.
Posted by Eve
Photo credits: Flickr/basheertome Flickr/diophoto
Did you enjoy reading 7 Self Care Ideas and Tips for Women? Well we enjoyed having you and would like to be friends!
This post contains affiliate links.