I really love to prepare this dish. Especially, because I am in the process of weaning myself off of meat. A falafel is a traditional Middle Eastern dish that is infused with fresh herbs, spices and garbanzo beans. It is served in a warm pita with lettuce, tomatoes, pickles and drizzled with tahini sauce (Tahini sauce is made from ground sesame seeds). When this dish is made correctly the flavors are a pleasure to the pallet.  This recipe will easily feed a family of four.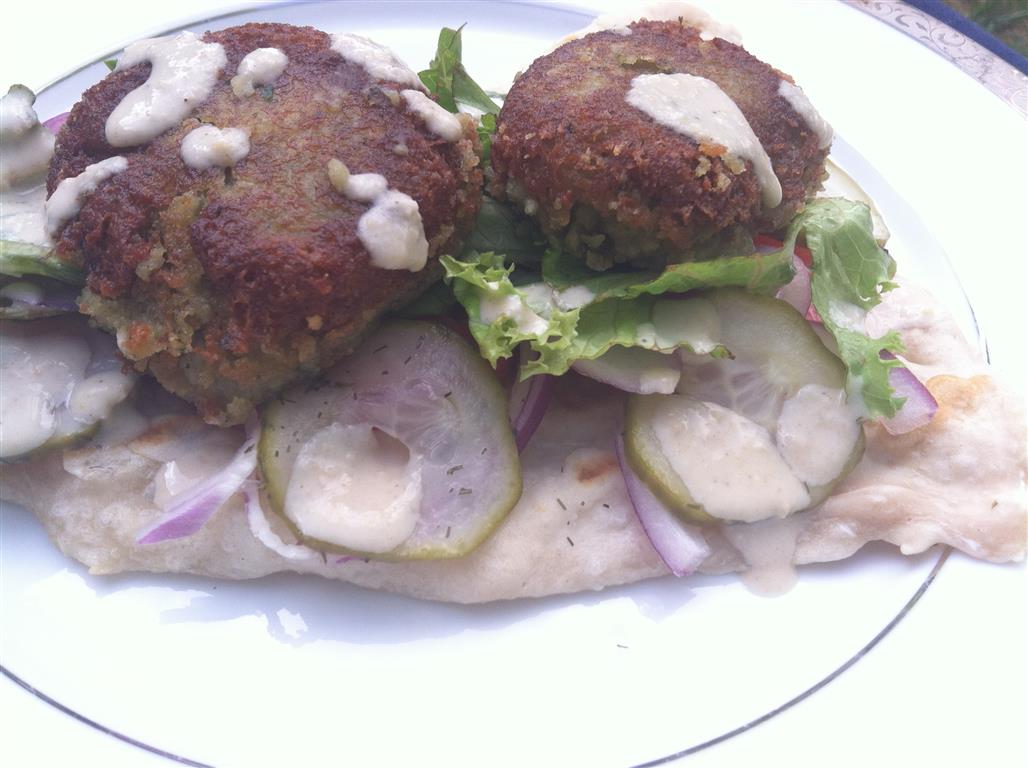 Ingredients
2 pitas cut in half
1 lb canned chick peas drained
2 cloves garlic
1 medium white onion cut in quarters
1/2 cup fresh cilantro or parsley
2 tsp ground cumin
1 tsp salt
1/2 tsp baking soda
1 cup extra virgin olive oil
1/2 head of iceberg lettuce chopped
1 large tomato sliced
10-20 dill pickle slices
Tahini sauce ingredients
1/2 cup tahini paste
1 small garlic clove grated
Juice of 1/2 lemon
4 Tbs ice cold water
A pinch of salt and black pepper
Place ingredients in a bowl and whisk until smooth. Refrigerate.
Instructions
Begin with a food processor and add all of your ingredients with the exception of the pita, oil, pickles, lettuce, tomato. Blend until smooth. If mixture is loose add a slice of toasted bread and mix it in. In a large non stick fry pan add oil and place on medium high heat. Oil must be hot so be careful. Place your mixture into a large bowl. Now with your hands make meatball size balls and place in the hot oil. Fry on all sides until golden brown. Place finished product on paper towels to absorb excess oil. Then take 1/2 pita that is warm and add lettuce, tomato and pickles. Place your falafel balls on top and drizzle generously with the tahini sauce.
Keep in mind that you can choose to bake the falafels instead of frying them. I personally like to add thinly sliced red onion and prefer  flat bread instead of the traditional pita bread. This falafel recipe can be eaten for lunch or dinner. Enjoy!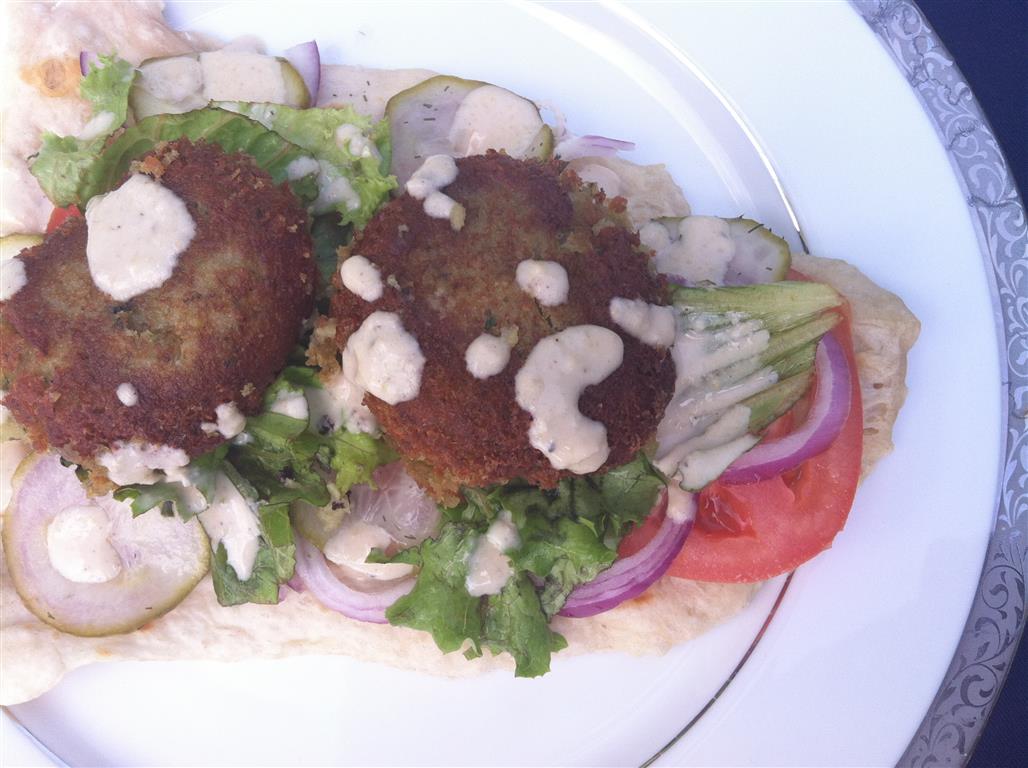 Posted by Eve
Did you enjoy reading Falafels with Tahini Sauce? Well we enjoyed having you and would like to be friends!
This post contains affiliate links.