Everyone has their own unique view when it comes to love and money. Some people believe that money grows on trees while others believe that it's in very short supply. Some prioritize saving while others spend liberally as soon as the money arrives in their bank accounts. If you're currently in a relationship that may lead to marriage one day, now is the time to start thinking about your financial compatibility with your partner. More people divorce due to financial "infidelity" than any other cause. Here are a few things to look out for when deciding if you and the person you're dating are a match moneywise.
Spending Habits Start Young
You can find out a lot about your mate's perception of money by learning more about his childhood, because a lot of spending habits and beliefs are rooted in a person's past. Children of financially irresponsible parents are more likely to take those habits into adulthood. So consider your partner's family history when deciding if you're on the same page financially.
Listen to Their "Conversations" About Money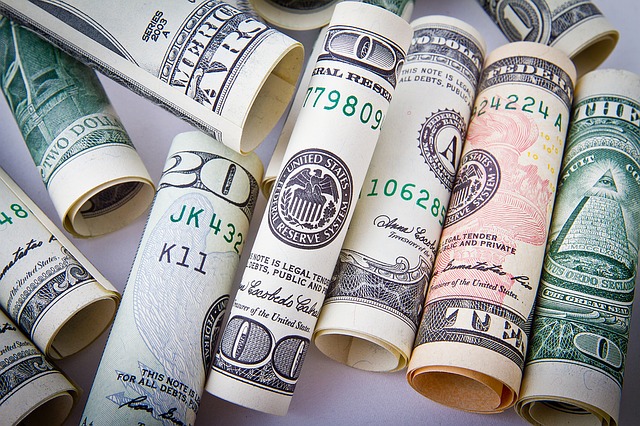 The way someone talks about money, whether in a casual or serious conversation, is a good way to determine if they're financially compatible with you. Just listen closely:
"This cash is burning a hole in my pocket."
"Hey, you can't take it with you."
"A penny saved is a penny earned."
People tend to tell on themselves when they're talking about money–believe them and decide if these ideas are consistent with your own beliefs and goals.
Lying About Money
Finding out that a mate lies about the smallest things, like what she paid for something at the store, should be a red flag for a financially responsible person. Small lies can turn into big problems in the future. A Harris Interactive poll found that as many as one-third of married people who mingle their money admit to lying about finances. And in many cases that deception can lead to divorce.
Cash or Credit?
When you go out shopping with the person you're dating, does he pay with cash or is he always pulling out a credit card? Some people look at credit cards as a sign of status, but in truth, they are a sign of potential financial trouble–especially when used for small everyday purchases like groceries or home goods.
Is Your Partner Saving for Retirement?
In a society of young people who prefer to live "in the moment," not enough of them are planning for the future. A 2016 GoBankingRates survey found that one-third of all Americans and over 42 percent of Millenials have $0 saved for retirement. When someone does make a firm decision to save toward retirement, it is an indication that she is serious about her future and wants to live comfortably. If that's also your goal, you may be with a winner.
Other Signs that You May Be Financially Incompatible
You do due diligence with just about every other aspect of your relationship, why not finances? There are more warning signs to look for that might predict financial incompatibility. Be wary if your partner has these characteristics or behaviors:
– Most concerned with spending money on wants, not needs.
– Finds it acceptable for bills to be paid late or never.
– Comfortable with living in debt with minimal concern
– Impulsive shopper.
– Balks at using coupons for fear that it will look "cheap."
– Living from check to check.
– Multiple bankruptcies (doesn't learn from past mistakes).
– Overly concerned with keeping up appearances rather than saving money.
Self-Reflection
While it may be tempting to only look at your partner and his or her financial habits, it's also important to be honest with yourself when determining your compatibility. Are you really a saver or do you only perceive yourself that way? Are your own beliefs about money healthy? A thorough investigation into these matters will help you decide if you are reasonably safe from future battles with your significant other over love and money.
Posted by Lynn
Did you enjoy reading Love and Money: Are You Financially Compatible with Your Partner?? Well we enjoyed having you and would like to be friends!
This post contains affiliate links.