I rather enjoy a good burrito from time to time. Yet, I don't care for the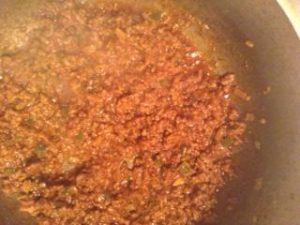 preservatives that are added to the store bought and fast food burritos. So, I came up with a recipe for homemade burritos to satisfy my craving. It's easy and a fun way to use ingredients that you probably already have in your pantry.
Ingredients
1 Lb Lean Ground Beef
1 medium Onion finely diced
1 can Refried Beans
1 tablespoon Olive Oil
1/2 teaspoon Chili powder
1 teaspoon dried Oregano
1 teaspoon Garlic powder
2 1/2 teaspoons Cumin
1 teaspoon Paprika
1/2 teaspoon Sugar
1/2 teaspoon Salt
1/2 teaspoon Flour
1 Jalapeño pepper finely diced ( optional )
1/4 cup Salsa ( mild or hot )
4 large Burrito wraps
Optional Condiments:
Sour cream
1 cup Lettuce (shredded)
1 large Tomato diced
1 cup Mexican shredded cheese
Directions
In a large skillet, on medium heat, add oil, onion, jalapeño and ground beef. Add the dry ingredients to skillet and mix well until meat is browned.
Add salsa, refried beans and blend together and cook for another 2 minutes on low heat. Meanwhile, warm the burrito wraps in the microwave (in a tortilla warmer if you have one) for approximately 30 seconds.
Place warm burrito on a large plate, spread about a 1/4 cup of meat and bean mixture in middle of burrito, add lettuce, tomato, cheese and sour cream.
Simply roll up your homemade burritos and enjoy!!
Posted by Eve
Did you enjoy reading Homemade Burritos? Well we enjoyed having you and would like to be friends!
This post contains affiliate links.