Eating rich, gourmet foods while watching your favorite shows on television seems like fun until you start to see the numbers ticking higher on your bathroom scale! A lot of people really do want to change their sedentary habits and lose weight, but getting motivated is the biggest obstacle to that goal. Here are a few tips for how to lose weight fast in fun and healthy ways.
Start Walking the Trails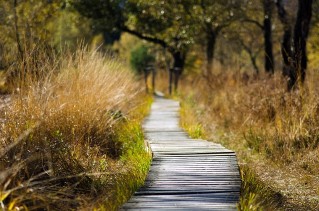 Some people dread working out in gyms because it can be monotonous and boring. Going to the same place every day and looking at the same sights can be less than inspiring. If this is your issue, try walking the trails near where you live. Something about being outside in the serenity of nature gives you the energy and motivation to get healthier.  There's a good chance that there's a nature trail within 5 to 10 miles from your home where you can enjoy nature while walking off the pounds. Remember to bring your favorite music or an audiobook to listen to while you're taking in the sights.
Do Impromptu Five-Minute Spurt Workouts
When you're reluctant to do a workout routine regularly, it's often because you aren't looking forward to doing it for an hour or more, especially if it's going to make you hot and sweaty. So instead, do your workouts in five-minute spurts throughout the day. Pick about five different videos of five-minute workouts (mix it up with yoga, cardiovascular, and targeted routines) and turn them on whenever you get a moment during the day. Then go back to doing whatever you were doing before feeling much more energized. If you're driving and aren't in a rush to get to your destination, pull over and take a 5 minute walk in a nice area or park, then go back to your car. Add a little spice to your life!
Make Healthy Eating Interactive with Instagram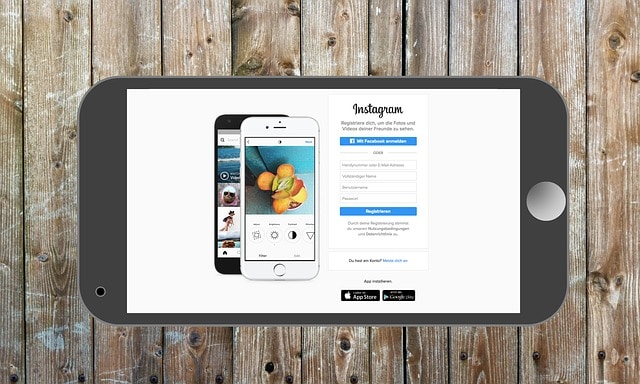 One of the best ways to commit to healthier eating and losing weight is to get a wider community involved. Use your Instagram account to post photos of your healthy meals. People love food photos on Instagram and the "likes" you get will encourage you to post more. You'll also be encouraging others to join in on the fun. Make a daily habit of posting at least one healthy meal you've prepared on your account and build your following.
Create Unique Health Drinks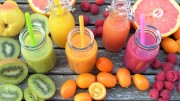 Discovering and experimenting with new health drinks that can help you drop weight fast can be fun. Just visit the produce section at your local grocery store to see the many options you have for creating new smoothies and juices. Make it a new project for yourself–do research on the specific fruits, vegetables, and natural supplements that help promote weight loss. Examples include lemons, pears, apples, spinach, berries, flaxseed, green tea, and green coffee bean extract. Also consult your physician for specific nutritional advice.
Listen to Comedy When You're Jogging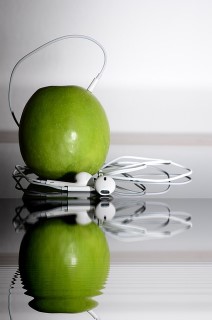 Jogging (whether outside or on a treadmill) isn't the most exciting physical activity for everyone, but it does wonders when you want to drop weight fast. To make jogging more fun, put in your headphones and listen to comedic routines on your smartphone (you can find plenty on YouTube). Not only will you burn fat from jogging, you might also burn off a few inches from laughing.
If you're looking to lose a few pounds but lacking the motivation to exercise and eat better, try these ideas to lose weight fast in a fun way. You may be surprised by how quickly the fat begins to melt away, and also by how much better you feel both physically and mentally.
Posted by Jade
Did you enjoy reading 5 Tips for How to Lose Weight and Have Fun in the Process? Well we enjoyed having you and would like to be friends!
This post contains affiliate links.