When overwhelmed with debt it is sometimes helpful to set a specific debt reduction percentage goal. If you have a specific figure in mind it makes your goal seem more realistic and achievable.  If you really want to make significant progress, set a goal to reduce your debt by as much as 60 percent in a set period of time.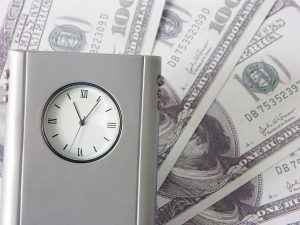 1. Call your creditor to attempt to negotiate the balance first. It's rare, but creditors will sometimes agree to decrease the balance in order to make it more affordable for paying off. This is a measure most common for consumers who can prove financial hardship.
2. Sign up for a debt management plan with a reputable credit counseling service to cut down the balance. Debt management program providers can sometimes convince creditors to lower the balance owed. Then they sign you up for a payoff program with one payment per month. If you have multiple debt accounts, your creditors may refer you to a non-profit credit counseling service to discuss this option instead of a direct negotiation. Contact the National Foundation for Credit Counseling to more information.
3. Pay off some or all of your debt with your current savings, if you have any. In many cases, the interest cost on debt far exceeds the interest yield on a savings account. For instance, if you're paying 12 percent per year on a debt account and earning 2 percent per year on a savings account, both with the same balance you're essentially losing 10 percent per year. So if you have debt of $5,000 dollars and wish to shave off 60 percent, withdraw $3,000 dollars from your savings and apply it toward paying down the principal. Build up your savings again slowly but surely over the coming months with the money you save in debt interest payments.
4. Use an online amortization or debt payoff calculator to estimate the monthly payment required to shave off 60 percent of your debt in a set number of months. Put that extra amount toward additional principal on your account each month until you reach your goal. You may have to play with the figures when performing the online calculation to find a monthly payment amount you can manage.
Tips:
Some debt agreements may have a prepayment penalty, which means that you will have to pay an additional fee if you pay the balance off sooner than planned. Check with your lender in advance.
Did you enjoy reading How to Reduce Your Debt By 60% or More? Well we enjoyed having you and would like to be friends!
This post contains affiliate links.