In the past year, I've dedicated more time and effort to exercising and eating healthy. I was researching the best ways to consume foods that provide me with natural energy and optimal health. The best way  to accomplish that was to begin juicing. I found the Jack La Lane PJEB Power Juicer Express to be a decent fit for my immediate needs.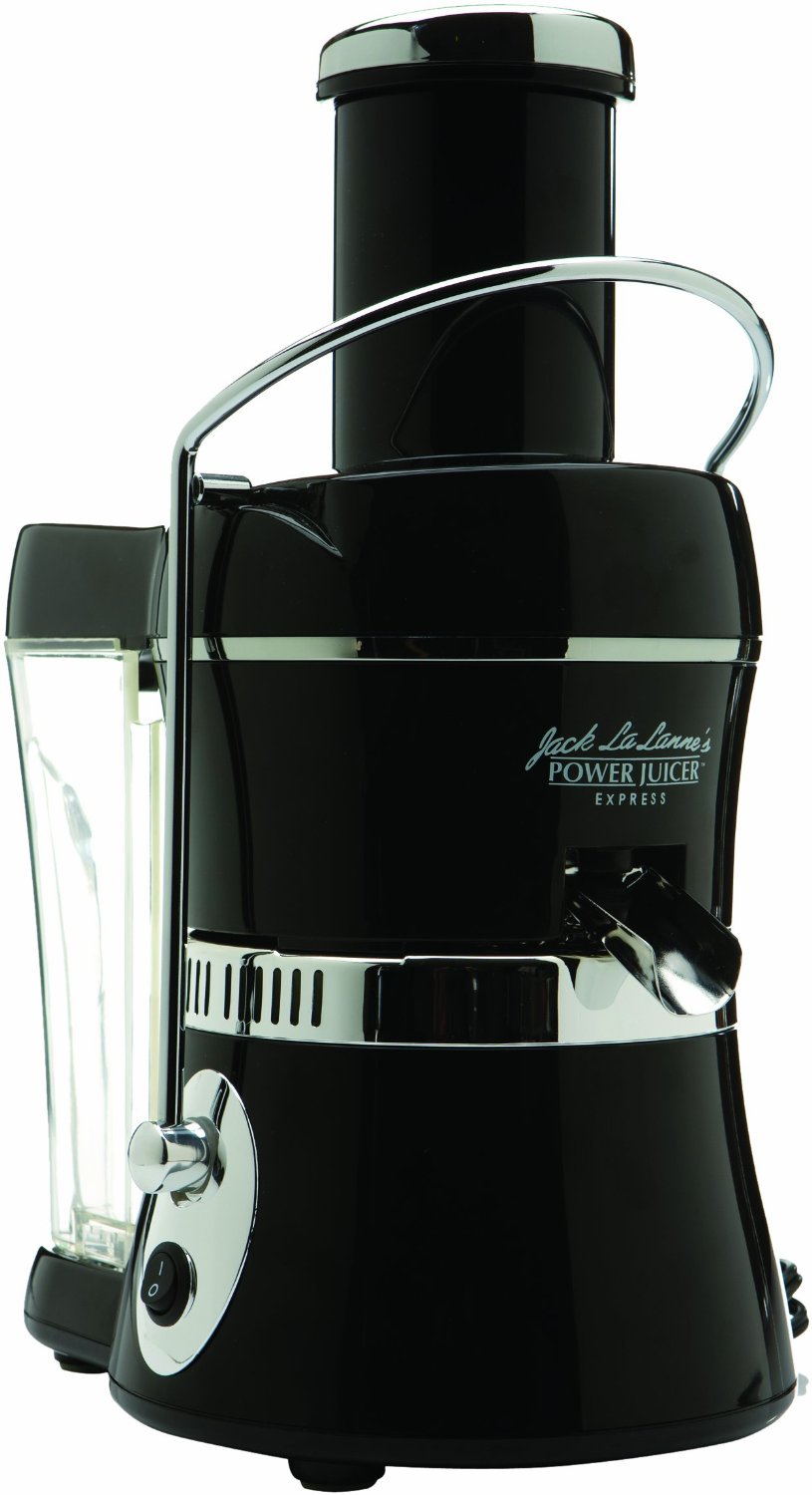 Benefits
– affordable (can be purchased for under $100 — I got mine on sale for around $70)
– sleek design that fits in with the rest of your appliances
– claims to extract more juice than other juicers on market
– capable of handling a variety of fruits and vegetables very well, and no need to chop them very small
This juicer does a good job of getting most of the nutrients out of my fruits and veggies. It has a large mouth so that it's not necessary to cut the veggies so small and a convenient spout that you can turn on and off when the cup gets full.
Since I have been using the Jack La Lane juicer on a consistent basis I feel great. Fresh juice gives me a boost on mornings when I'm dragging myself into my day. I've even started experimenting with different juicing recipes to break the monotony. However, I have to admit that making these juices are time consuming and messy. I wish that there was some type of self-cleaning mechanism or a more efficient way of delivering the pulp to the emptying cup on this juicer.
So while I encourage anyone who is searching for a decent juicer to give the Jack La Lane PJEB Power Juicer Express a try, I would give it about 3 stars out of 5. I am now researching cold press juicers, which are more expensive but also seem to offer an easier clean up process. Time for an upgrade!
Posted by Jade
Did you enjoy reading Review: Jack La Lane PJEB Power Juicer Express? Well we enjoyed having you and would like to be friends!
This post contains affiliate links.