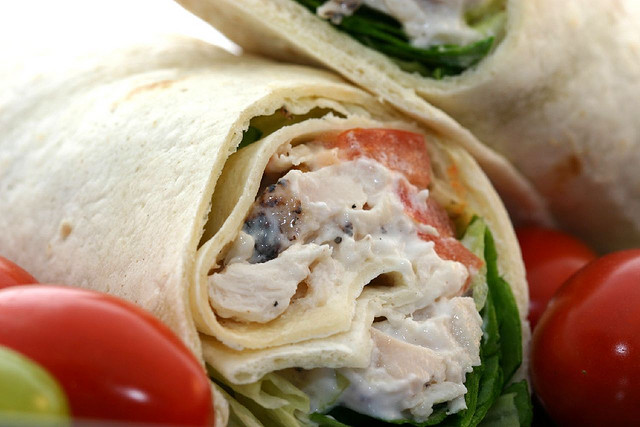 When the kids are back to school, of course they arrive home at the end of a long day HUNGRY. But you've had a long day too. You don't always have to stress about making a big dinner — here are a few easy to make, tasty 10 minute meal ideas for kids.
Chicken Wraps With Honey Mustard Sauce
Wraps are filling and quick to make. Just quickly grill some sliced chicken breast in olive oil. Place a few slices on a wrap of your choice, then add lettuce and shredded cheese. Make your sauce by combining Dijon mustard and a bit of honey. Drizzle the sauce on top and fold wrap. If you don't feel like grilling the chicken, substitute it with a few slices of deli turkey meat.