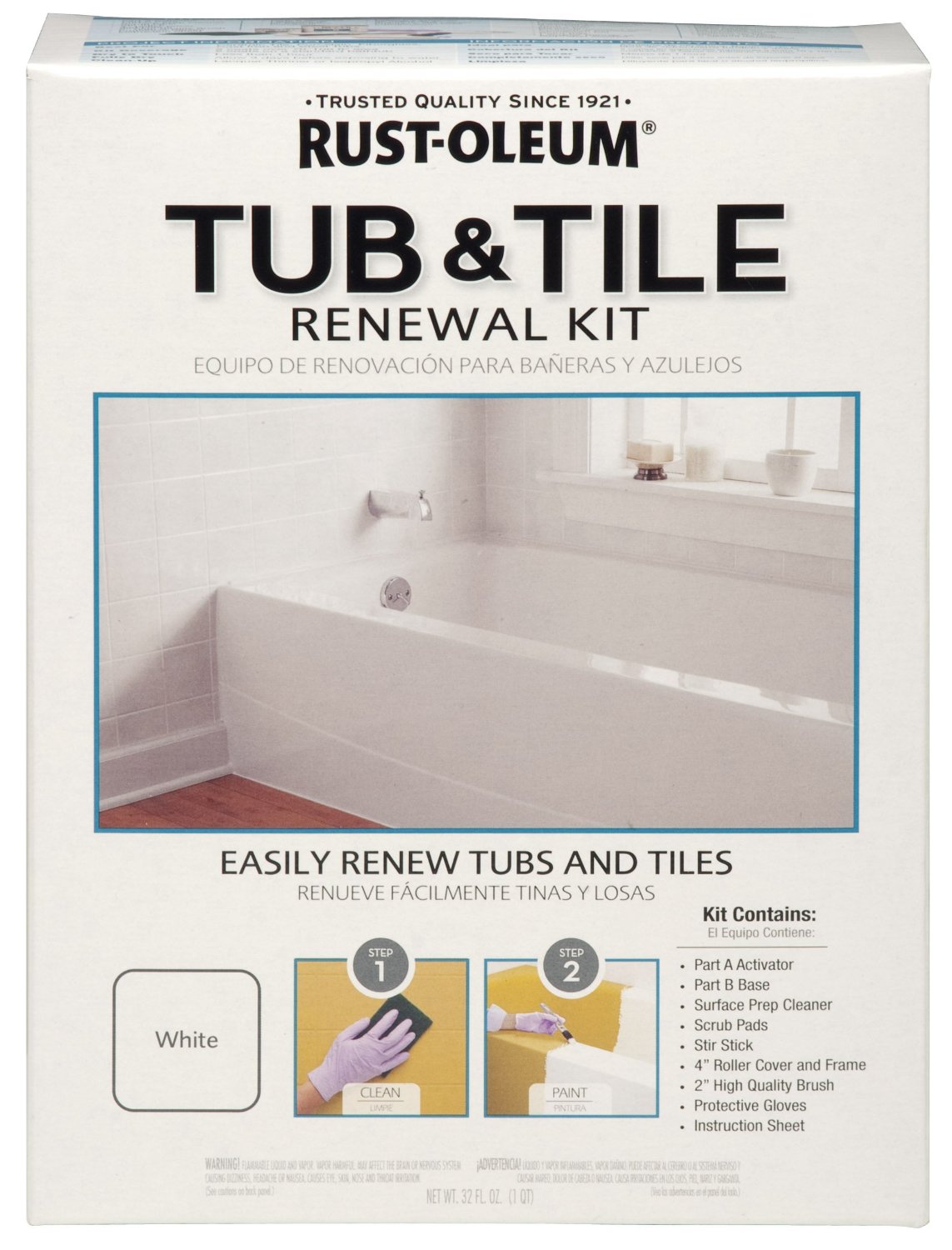 If you're looking for a way to renew the look of your tub or bathroom tile, this is the solution. It is a Tub & Tile Paint Renewal Kit.
There's a two-step process:
1) Clean the tile thoroughly in preparation for the new layer of paint.
2) Paint the tile over using the activator and base provided.
Changing the look of the tile could change the entire look of your bathroom. This product could be a way to avoid an expensive bathroom renovation.
Did you enjoy reading Tile Paint? Well we enjoyed having you and would like to be friends!
This post contains affiliate links.