We live in a society that has become accustomed to buying lots of unnecessary material things. That includes expensive cellphones, clothes, televisions and other non-essentials. The exact reasons behind this buying behavior vary from shopping addictions to the desire to "keep up with the Joneses." But there comes a time when you must take a hard look at your spending habits and how they may be affecting your financial future.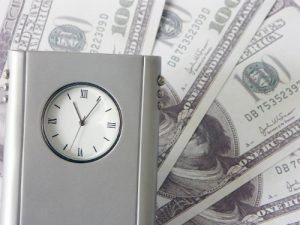 Record Your Purchases
Carry a little journal with you when you go out of the house for anything. If you stop and make a purchase, write down each item that you bought and its cost. At the end of the month review the list of items to get a snapshot of exactly where your money is going. Add everything up in Microsoft Excel to get a grand total of the non-essential items. Think about the fact that the money you spent on all of that stuff could have gone into a savings fund or invested in a business idea. You may be a little surprised and upset at what you bought and how much it cost you. That is a good thing—that list should motivate you to make a change.
Write a List of Needs vs. Wants
Sit down and write two lists. One list is of your needs, like food and gas money. Then start writing down your wants, like brand new clothes, trips to the nail salon and outings to movie theaters. Chances are your list of wants will be much longer than your needs. Once you have these lists, buy everything that you need first and then if you have the extra funds available, you can pick one to three items from the "want list" each month.
Cash and Carry
Start carrying around cash and leave your credit or debit card at home. Using a card for purchases makes it too easy to overspend. Budget a reasonable amount that you need each month to cover your everyday expenses, such as food and toiletries. Withdraw that amount from your bank account and put it in a safe place. Each time you leave the house, withdraw just enough cash from your stash to get what you need during that outing. If you run out of cash, then your day of shopping is over—time to go home. Even if there is still something out there that you really wanted, going home will give you time to really think about whether or not you really need the item at all. This is how you prevent impulse purchases.
In order to change your out-of-control spending habits, you must change your learned behaviors and your mindset about what is a need and what is a want. Write lists, limit your shopping trips, avoid browsing around in stores without a specific goal and carry cash to get what you need instead of using cards.
Did you enjoy reading Tips for Reeling in Out-of-Control Spending Habits? Well we enjoyed having you and would like to be friends!
This post contains affiliate links.