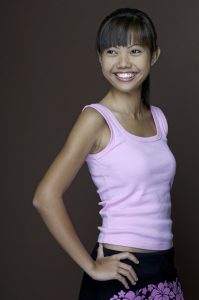 Living better requires taking steps to improve yourself physically, emotionally and mentally. When you're making positive progress you feel better, think more clearly and generally feel happier. Here are four simple ways to live a more fulfilled and happy life.
Make Time to Exercise
Exercising is proven to improve your mood. It sends healthy endorphins to your brain and revitalizes your body. Researchers at the University of Vermont found that people who exercise have a better mood for up to 12 hours after working out compared to those who don't. The earlier you exercise in the morning, the better your day. So adding more exercise to your schedule is one way to live a better life.
Experience Nature More
Have you ever heard someone tell you that you should take time and smell the roses? Listen to that advice starting today. Taking the time to experience and enjoy nature can have an amazing effect on your overall mindset. When you're blessed with a beautiful, sunny day, take advantage of it — go outside. Grab a book and visit your local park. Put on your headphones and play some calming music as you enjoy the sights.
Reward Yourself
Oftentimes we go through life bypassing our successes without pausing to acknowledge and reward ourselves. Even if it is a small success like learning a new skill at work, reward yourself after you achieve your goal. Take yourself out for a nice lunch at your favorite restaurant or buy yourself a new outfit.
Stop Watching What Others Are Doing
When you're constantly comparing yourself to others, your life never really seems like it is that wonderful. Other people (like you) are naturally inclined to put on their best show for their friends and loved ones. If you spend too much time watching and comparing your life to that of others around you, your life suddenly doesn't seem as fulfilling. So focus more on what makes your own life great and less on what others are doing.
Of course, there are myriad other ways that you can take steps toward living a better life, but why not start with these and use them as a springboard. Just open your mind and let new ideas flow in as time goes on.
Sources:
usatoday30.usatoday.com/news/health/weightloss/2009-06-02-exercise-mood_N.htm
Did you enjoy reading 4 Ways to Live a Better Life? Well we enjoyed having you and would like to be friends!
This post contains affiliate links.