Feeding yourself and/or a family healthy produce is very challenging, these days. The worst, is that the cheaper the food, the more unhealthy it is for you. With the prices of quality produce consistently on the rise, growing your own produce has become popular by demand. The only question you must ask yourself is what kinds of produce do you and your family consume and enjoy the most. Once that question is answered you now know what to grow in your produce garden.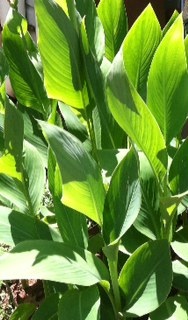 I personally like knowing exactly where my vegetables came from. When I visit my local supermarket, I have absolutely no idea where there produce comes from and what kind of soil and fertilizers were used to grow it. I don't know about you but this gives me the "willies." More people are now eating healthier and smarter. What would be better than having a garden full of wholesome vegetables in your backyard?
Parents can convince their children to enjoy the pleasures of growing food. Another fantastic outcome will be that your kids will be more likely to eat their vegetables because they helped grow them. They will always remember the effort and dedication it took to grow a quality produce garden. Thus, as adults choosing to continue to eat quality produce, only.
Tips for Growing Your Own Vegetables
– It's important to remember that there are certain times of year that are best to begin your garden. Do some research on what months are best to start growing the vegetables you want.
– Choose an area in your yard that gets plenty of sunlight with minimal shade.
– The size of your garden should depend on how many types of vegetables you want to grow. On a piece of paper map out what you want to grow.
– Prepare your plot. Use a shovel and a pitch fork to remove the grass,rocks, debris and any roots in that area, then even out the soil with a rake. I highly recommend that you visit your local gardening center to purchase nutrient rich soil to mix with your current soil. Ask a lot of questions to ensure that you purchase the correct soil for your garden. I personally, prefer to use organic soil because it does not contain any harmful chemicals or additives. Mix the new soil with your existing soil with a rake. Make sure that the soil has no clumps and is even.
– While at the garden center ask a knowledgeable garden expert about purchasing the best seeds to plant. They are the ones who will know if the seeds have been genetically altered.
– Follow your map to place the seeds in the spots you chose and don't forget to water the area when done. Make sure that your garden receives proper watering daily, to help the seeds grow.
When done properly, your garden, depending on its size, can produce food that can be bagged, frozen or canned that you and your family can enjoy for months to come.
Join with me and countless other home farmers to help end unnecessary obesity and illnesses that are brought on by an unhealthy diet. Let's start with the vegetables!!!
Posted by Eve
Did you enjoy reading Why You Should Consider Growing Your Own Vegetables? Well we enjoyed having you and would like to be friends!
This post contains affiliate links.