Why getting an 800 number is a great idea for some individuals and small business people.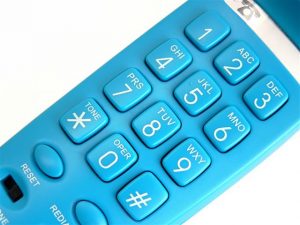 If you think that only a large business can get a 1-800 number , you are wrong. Everyday people and small businesses can easily sign up for a 1-800 number instantly online, with just a few clicks and for as little as $2 a month.
Here are a few important benefits to getting your own personal 1-800 number.
You Can Block Numbers
If you are having trouble with bill collectors, annoying friends, or a boyfriend who just won't give it up, establishing a permanent 1-800 number for yourself is a great investment. Since you of course have a cost associated with each call, you only want to give this 800 number to new contacts, people you're still unsure of, and of course those annoying bill collectors.
If these new contacts turn out to be nuisances, all you have to do is go onto your 800 number settings and block their calls. Most online 1-800 number services have several options for you to choose from, such as having the unwanted caller hear a constant, non-stop ring when they call, a busy signal, or a message telling them that this number is unavailable. Eventually, they'll get the hint.
You can even block everybody that calls from a certain area code or calling area (ex. all numbers that start with "312-454"). Starting to sound interesting?
Maintain Your Privacy
Many people don't realize it, but you can easily be found based on your landline or cell phone number. There are numerous websites available online that allow strangers to do a reverse look up on your phone number in just a few clicks. These sites reveal your full name and address in some cases. If a basic look up doesn't work because you're unlisted, there are still some services that can dig deeper for a fee to reveal that information.
When you sign up for a 1-800 number you have a certain level of privacy. True, there are some 800 number lookup services, but they are harder to find, and you don't always have to give your full information in order to obtain a 1-800 number. You do not have to give a social security number or other highly personal details in order to get an 800 number. So if someone were to do a reverse lookup on your 800 number, they will probably just come up with whatever you decided to enter in your online form.
Reasonable Rates
On some sites, like Kall8 , you can get an 800 number for as little as $2 down and $2 a month . They also charge you a per minute rate, but that's why you always want to keep 800 number calls as short as possible. Compared to the annoyances of giving everyone you meet your real cell phone number, a 1-800 number is a real bargain.
If you are having concerns about your privacy and how to best manage your cell phone and landline calls, a 1-800 number can definitely be a life saver.
Did you enjoy reading Benefits of Getting a 1-800 Number? Well we enjoyed having you and would like to be friends!
This post contains affiliate links.