Don't count thrift stores out.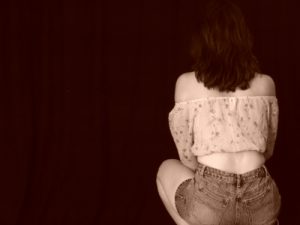 Buying a new wardrobe is a necessity, for many people. Many people are re-entering the work force and are required to have proper. So many Americans are forced to find employment in completely new fields due to the economy. For many, it is not possible to afford the prices for a new wardrobe at the mall. I have some ideas that can help you find more affordable clothing.
Have you every been to a thrift store? Check it out!! It is an eye opening experience. My favorite thrift store is the Salvation Army. Every Wednesday they offer a half off sale on all clothing in the store. Here's an example of one of my purchase's at the store. The average cost for a pair of dress slacks at the store is $4.99. A ladies blouse on average is $3.99. A blazer is approximately $5.99. That all adds up to $14.97. Remember, half off Wednesdays and your total is now amazingly $7.49 for basically a complete outfit!!!!
There are a lot of misconceptions about shopping at a thrift store. I have found them to be false. Over the years I have been able to find high end clothing for just a few bucks. It's actually amazing that some of the clothes have been dry cleaned and/or still have the price tag attached. I highly recommend that you first carefully inspect the clothing for any rips, stains or for alterations. The next best aspect of the store is that they provide you with a fitting room. I most assuredly suggest that you try on all clothing that you like before purchasing them. I usually purchase neutral colors and stylish scarfs to enhance my outfit. It's stunning that I bought a work outfit at a thrift store for a mere portion of what the mall or boutique would cost.
Another great place to shop is at the Goodwill store. I rather enjoy this thrift store because all prices are set. For, example, in my area, all jeans are $4.99 and the all t-shirts are $2.49. How great is that, when shopping on a budget. The staff keeps the store organized, helping you quickly locate the desired type of garment. There are clear sections in the store for ladies dress wear and casual wear. Keep in mind they also provide fitting rooms to all. So, on my. last visit to this store, I found a pair of high end designer dress slacks for $3.49 and a ladies designer blouse for under $4.00. How amazing is that!!!
Trust me! Research your area for your local thrift stores, you won't regret it. Even if you find one item per visit, you will grow your wardrobe with stylish like new clothing, that will not cost a lot of money. Remember, to call or ask when visiting if they have any weekly specials.
Posted by Eve
Did you enjoy reading How to Purchase an Oufit for Pennies on the Dollar? Well we enjoyed having you and would like to be friends!
This post contains affiliate links.