The best way to save money, ensure you're getting the best deals and also track your spending is to have easy access to your receipts and coupons. Here are a few tips for how to organize coupons and receipts in your purse or bag.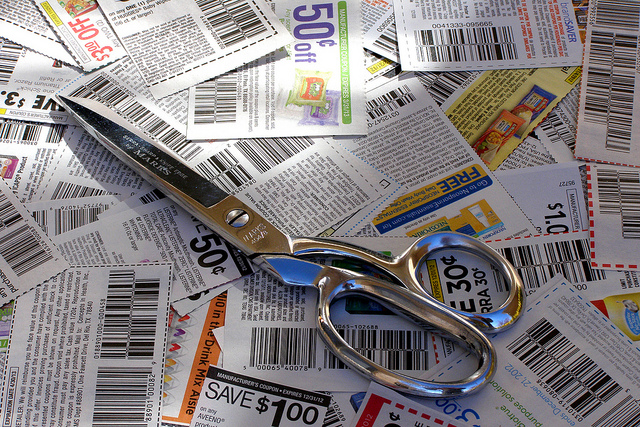 1) Purchase a few coupon holders at your local Dollar Store to use for both coupons. When labeling your holder, arrange coupons by the general layout of the supermarket. For example, frozen food coupons together, aisle foods together and all household products together.
2) Go through your coupon holder every month to clear out expired coupons and make room for new ones.
3) To keep your store receipts in order, take a mailing envelope and label it with the type of store or business (home improvement, grocery store, pet shop, restaurant, gas station etc). Make yourself get into the habit of placing the receipts in the appropriate envelope each time you come home from shopping so that you can always accept them for returns.
4) Keep your business receipts separate from personal ones in their own envelope and be sure to write down the purpose of each purchase.
5) For major purchases it's a great idea to make a photo copy of the receipt for your records. Most receipts ink fade rapidly, way before the return policy expires. This is a great way to ensure proof of purchase.
6) If you don't always carry your purse with you, keep your coupon holders and receipt envelopes in your car so that you always have a chance to save some $$.
Posted by Eve
Photo credit: Flickr/Chris Potter
Did you enjoy reading Quick Tips to Organize Coupons & Receipts? Well we enjoyed having you and would like to be friends!
This post contains affiliate links.