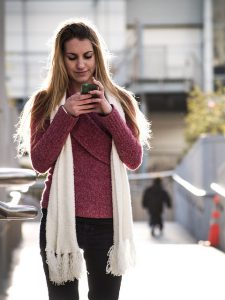 Are your eyes and hands glued to your phone most of the day? Here are some thoughts about the possible effects of text messaging and using social media too much.
Most people look at text messaging as a blessing because our time is precious — we don't always have the luxury of picking up the phone and having a long conversation with a friend, brother or sister about how our week went. If you call a co-worker simply to tell him "I just emailed you the report," you might get roped into a lengthy conversation about what the boss did yesterday.
So now, all you have to do is use your text message phone service to drop a note, and your job is done. Have to wish someone Happy Birthday? You no longer have to make a 15 minute long call or rush them off the phone. Just send a text message and you've done your part.