If you have had tooth decay, cavities, gum disease or any other dental problem in your past, it's not a good idea to share spoons with your child. Here's why…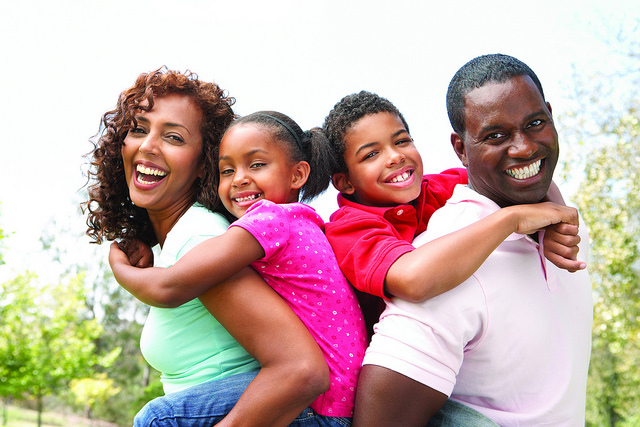 Parents are often distressed to learn that the same dental problems they experienced early in life are now plaguing their children. Some believe it's due to genetics, but many parents don't realize that they could be the ones who are actively introducing bad bacteria into their kids' mouth.
Learn how sharing spoons and other items could be putting your child at a higher risk of dental problems.
Bacteria that Causes Cavities
Cavities form when bad bacteria eat away at the tooth enamel, creating tiny holes. If those holes aren't filled by a dentist, the tooth becomes weak, creating a full-blown cavity and eventually an infection if it's not treated. The bacteria that most commonly causes tooth decay in children, teens and adults is called mutans streptococcus. It eats sugar for energy and combines with food particles to form plaque.
Kids are most vulnerable to cavities because they eat a lot of candy and sugary drinks. There's also another reason why young children tend to get cavities even when they brush and floss regularly—their parents unknowingly pass that cavity-causing bacteria to them by sharing spoons.
Sharing Spoons…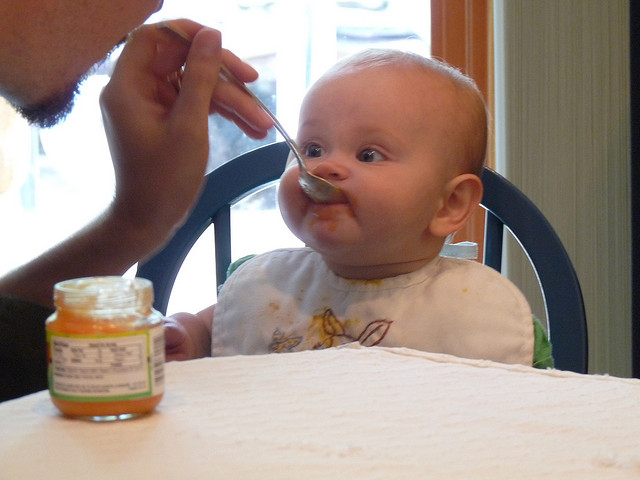 When you feed your baby or toddler, do you sometimes eat a spoonful of the food first then give the same spoon to the child? This isn't the best idea if you've had dental problems in the past. Bacteria is carried in mucus, so it can travel on the spoon and be transferred to the child's mouth. If you've had cavities in the past, the bacteria that causes tooth decay could still be living in your saliva.
Parents are often shocked when they take their kids to the dentist and learn that the same dental problems they had as children are now plaguing their young ones. They assume that tooth decay is something that runs in families, but it's actually something that can be avoided. Besides sharing spoons, there are a number of other ways that adults could pass bad bacteria to children:
Allowing a child to brush with an adult's used toothbrush.
Flossing a child's mouth with the same piece of floss that the parent used.
Eating from the same plates.
Kissing children on the mouth.
Sucking a pacifier "clean" then putting it back into the child's mouth.
Preserving Your Child's Dental Health
If your young child has been diagnosed with tooth decay or you're generally concerned about your child's dental health, there are actions you can take starting today to head off problems:
First, ensure that your child brushes twice per day for at least two minutes with a fluoride toothpaste made for kids. Buy your child a dedicated toothbrush and box of floss that only he or she will be able to use—there are electronic toothbrushes for kids and brushes with timers to make it fun.
Now this is probably the toughest but most important step: drastically reduce the child's consumption of candy and sweets as well as sodas and sugar-rich juices. If your child has a sweet tooth, try a healthy alternative like fresh apple slices or the occasional piece of candy made with a sugar substitute. Remember that sugar feeds the bad bacteria that cause cavities. It may help to explain this to the child and read a kids book about dental health together—knowledge is power.
Take your child in for dental checkups at least twice per year—more often than that if they have already experienced problems with tooth decay. The best thing you can do is teach your child to get comfortable with going to the dentist from a very young age. Have any cavities cleaned and filled in immediately.
Some dental experts theorize that some children are more susceptible to cavities because they drink bottled water instead of fluoride-rich tap water. Ask your dentist if a dental sealant or fluoride treatment is a good idea.
And of course, be extremely careful about introducing your own saliva into the mouth of a child, whether by sharing spoons, floss or brushes to prevent tooth decay in kids. You should also make it a point to keep your own teeth healthy to keep bad bacteria at bay and to teach your child the importance of dental health.
Posted by Jade
Photos Courtesy: Flickr/armymedicine, Flickr/payitforwardphotos , Flickr/the_luna
Did you enjoy reading Tooth Decay in Kids: Don't Share Spoons & More Dental Tips? Well we enjoyed having you and would like to be friends!
This post contains affiliate links.